Lost Marble Detective Hire
£

12.00
On sale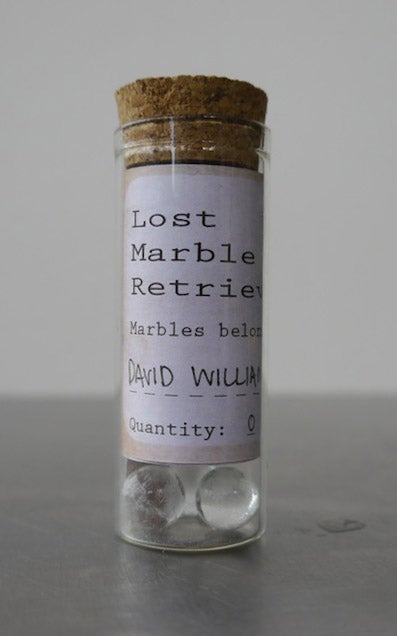 (The Gauntlett Institute is on a research trip and can't post items out. If you buy, expect your item to arrive mid October).
Have you, your loved ones or political representatives lost any of their Marbles?
We seek high and low, far and wide, on land and under ocean, internationally and locally. G.I.P.I. are the only service returning your lost Marbles with care.
WHAT AN INCREDIBLE GIFT IDEA! ISN'T IT?
Gift your spouse their missing Marbles. Gift your grandparent, your best friend, your local Minister of Parliament, or Senator!
We guarantee to find at least three of the missing Marbles you seek. The Marbles are delivered to your door in a special scientific glass container sealed with cork to prevent fermentation.
Details of find location and suspected cause of Marble Loss are hand written and signed by the Detecto-Scientist.
Further details of the Marble Loss issue, the science and politics are also included.
Hire G.I.P.I today! Send details of whose Marbles we should find, the possible cause of Marble loss, and the address where they should be delivered and rest easy, we will do the rest!
Further information can be found at www.giinnovations.com.